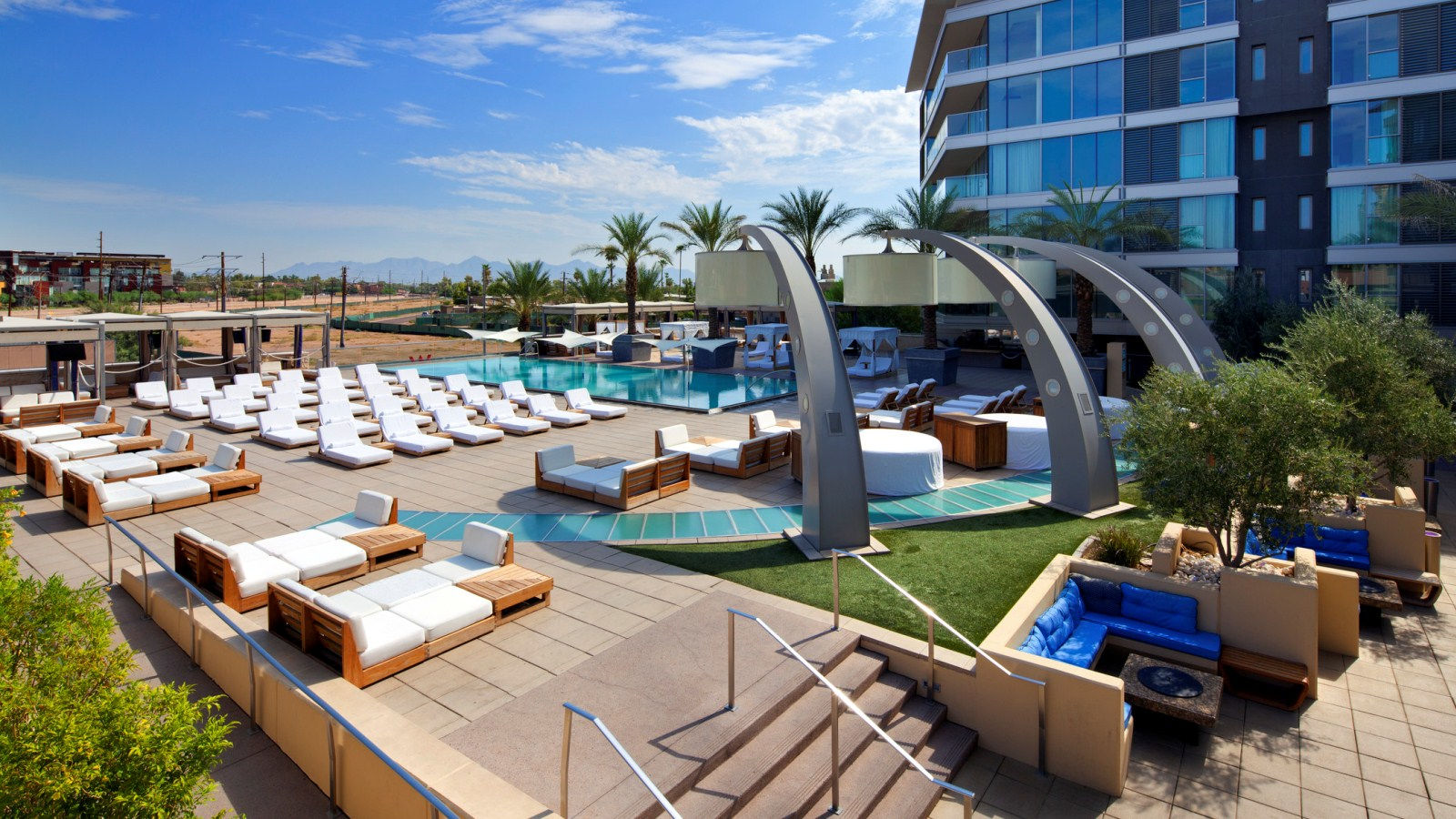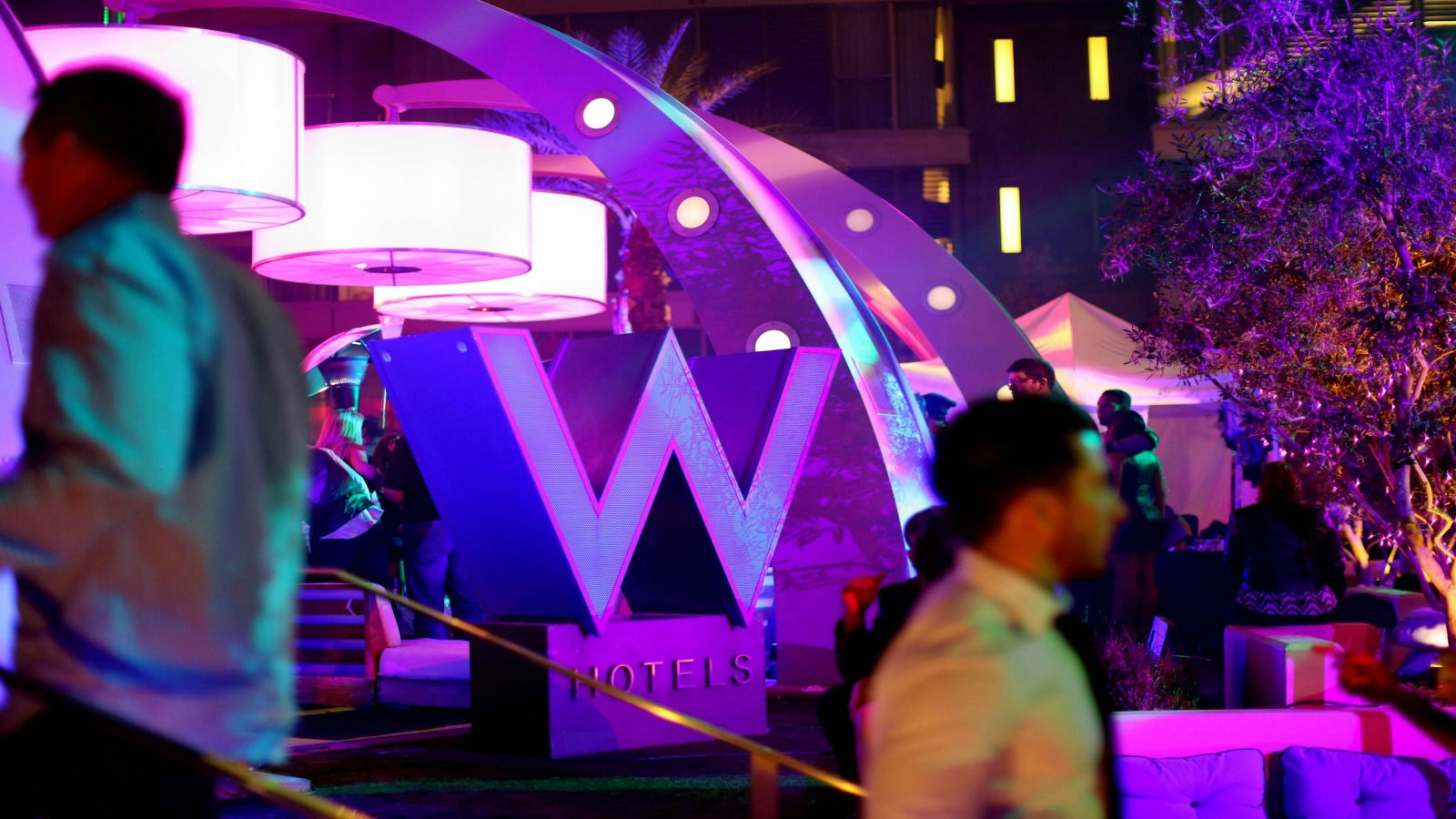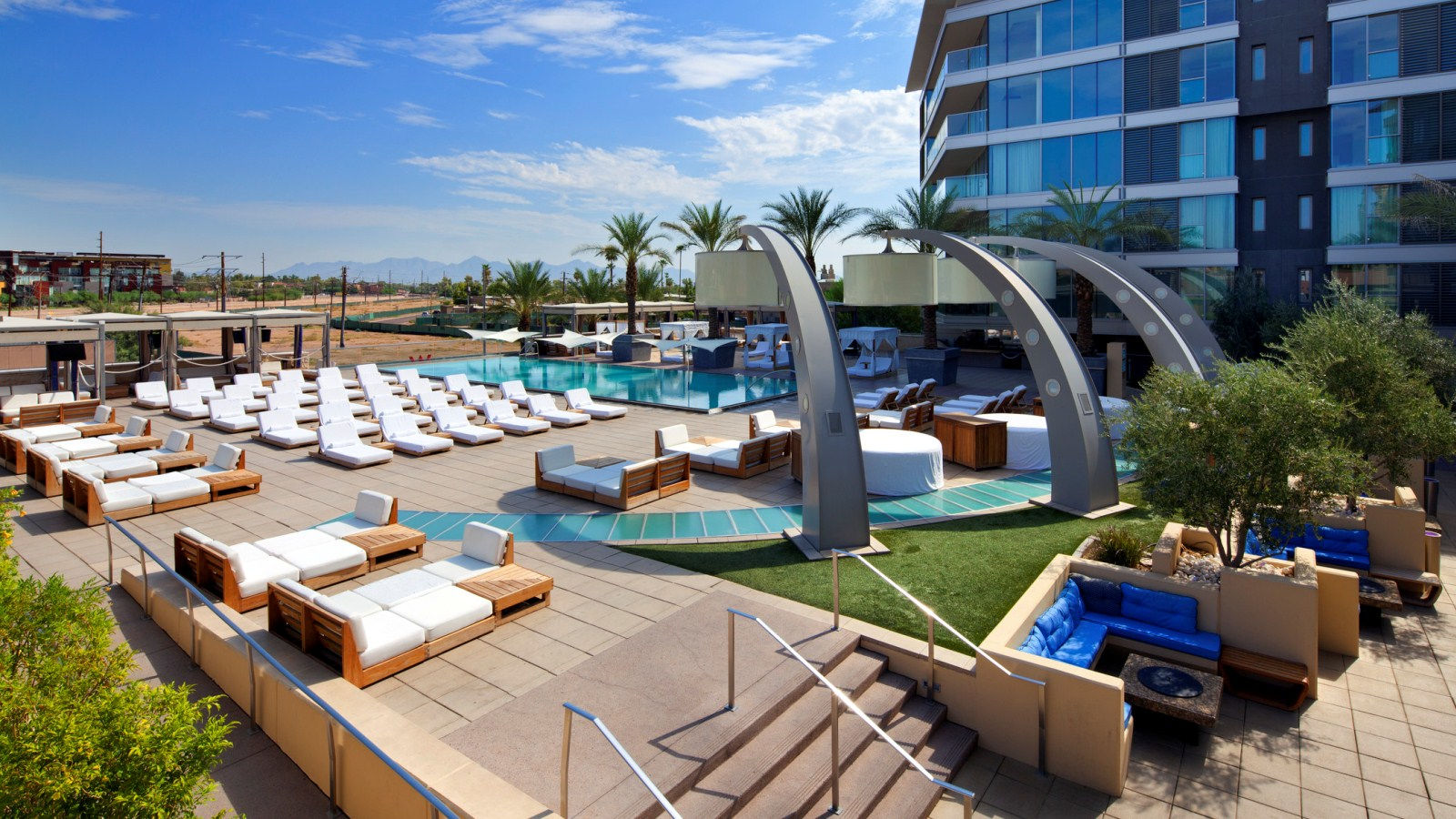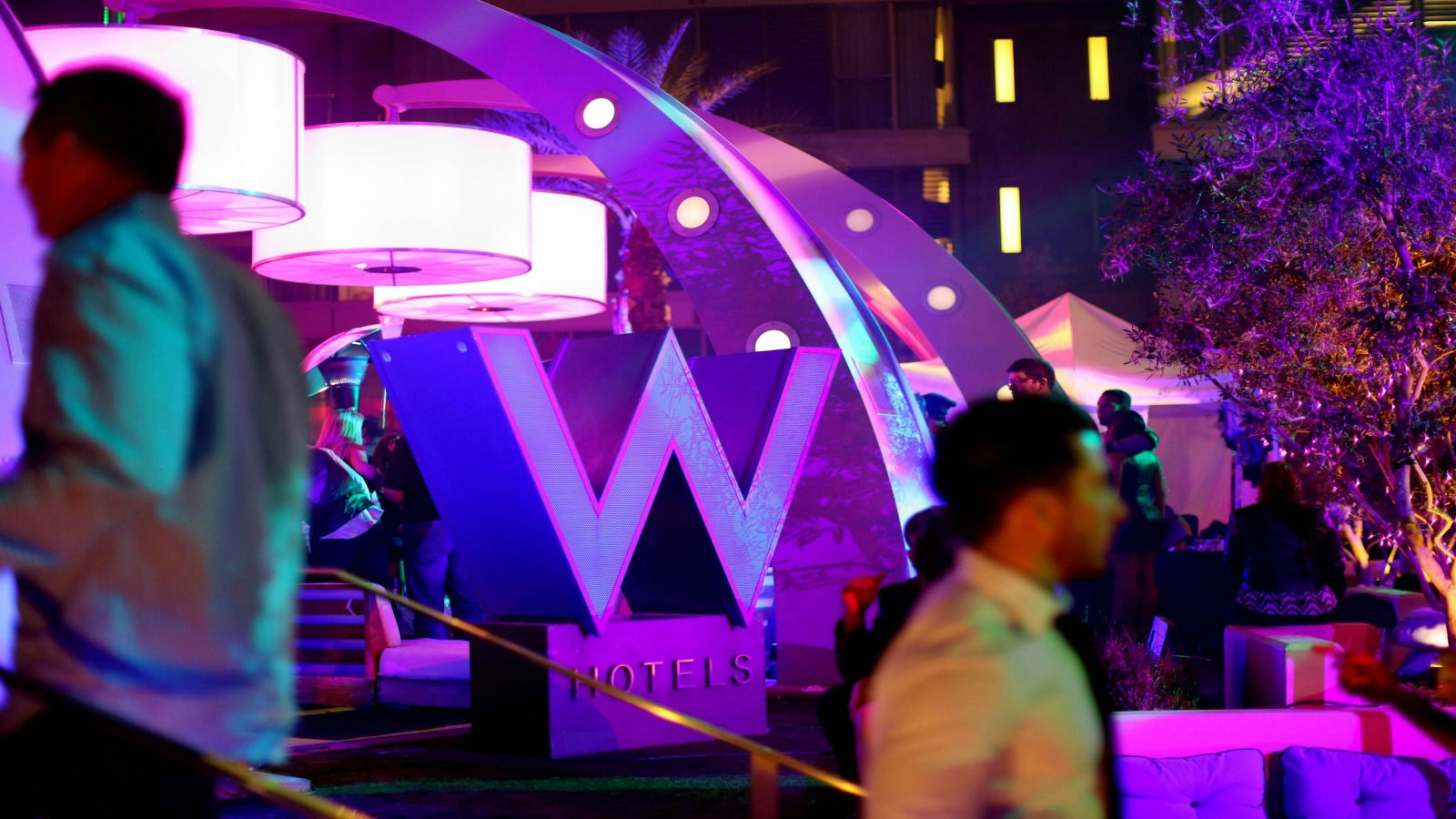 Day or night, W Scottsdale's WET pool deck is open 24/7 for your dipping pleasure. Join us for a swim, or hang out at our iconic rooftop WET pool, where we offer an amplified sunbathing atmosphere.
WET pool is located on the second floor of W Scottsdale, perched dramatically above the hotel entrance with four large portholes on the bottom, allowing sneaky, cheeky peek-a-boos from below. Featuring underwater lighting and music, and water heated or cooled as necessary, you'll never want to come out of the water or leave the stylish pool scene.
A seasonal, open-air destination, Sunset Lawn is situated amongst cabanas, daybeds and lounging pods. Want some exclusive fun in the sun? Reserve one of our 11 private cabanas, complete with flat screen TV, individually controlled sound, personal services and High Speed Internet Access. Feeling a snack attack? Keep lounging on that deckchair; we'll bring you food and beverages from the Sunset Lawn poolside bar so you don't have to lift a toe.
Note: W Scottsdale has a limited amount of lounge chairs available. Lounge chairs are available on a first come first serve basis and for hotel guests only.
CABANAS • TABLES • DAYBEDS
For pricing and availability, please contact 602 405 0099 or www.vip@triyarent.com.